So you've bought a new iPhone. Well, you paid for a 4in screen – so make sure you use all of it. The iPhone 5 features a 1,136 x 640 display, just a bit bigger than the 960 x 640 panel on the iPhone 4 and 4S. To take advantage of the whole screen, developers need to rewrite their apps. Some have wasted no time getting that done. Others are taking a little longer.
This isn't the first time Apple has pulled the different-screen trick on devs, but it's only the second time the company has asked them to change the aspect ratio on their iOS apps. The first time, with the iPad, worked out well; there are now more than 250,000 apps designed for the iPad's screen size. I'm confident that with Apple reporting 5 million orders of the iPhone 5 so far, developers will find a large enough market to offer iPhone 5 versions of their apps promptly.
The iPhone 5's additional screen space doesn't completely transform the iPhone experience, but it's helpful. Typically, you'll see a few more lines of text or a bit more of a game's background. If you really want to show off your iPhone 5, look for games that take advantage of the new A6 processor (such as Lili, which we've highlighted in this article).
Almost all iPhone apps will run on the new iPhone 5. They'll just show up "letterboxed," with black bars at the top and bottom to simulate the screen size of an iPhone 4S. To help you get the most from your iPhone 5, I've dug out this collection of entertaining apps which fill the full 1,136-pixel-long screen.
More full-screen apps are appearing every day, but of the 100 plus apps I tried, these were my favourites that ran in full screen. I've divided them into categories, and you can click on each app's name to download it from the iTunes App Store.
Games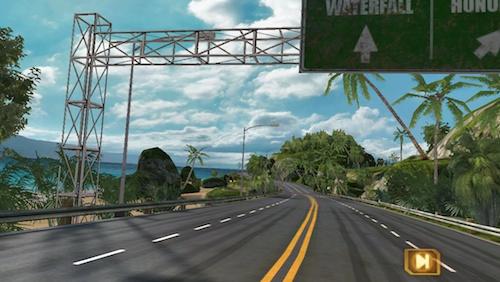 Asphalt and Need for Speed are the two most popular driving game franchises on the iPhone, and only Asphalt has been optimised for the big screen thus far. You're supposed to keep your eyes on the middle of the screen in a driving game, but the wider display gives you more room to enjoy the gorgeously detailed cityscapes on Asphalt's urban courses.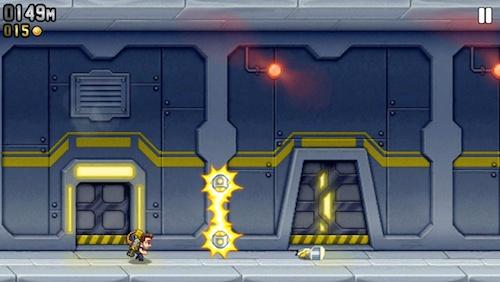 A wider screen in landscape mode is a real boon for platform games because you can more easily see what's ahead of you. Halfbrick's silly, energetic Jetpack Joyride is a perfect example of a game which gets a little extra boost on the iPhone 5, as you zip along through a kooky laboratory powered by a jetpack with no off switch.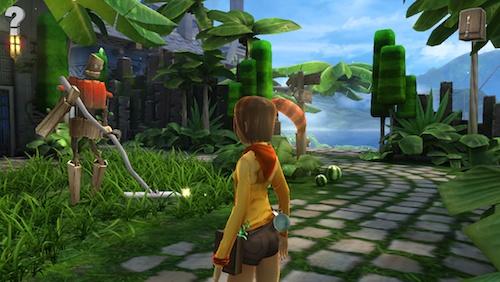 This gorgeous, nonviolent Unreal Engine powered adventure game is one of the best ways to show off the screen and GPU power of the iPhone 5. As a bespectacled grad student, you wander through a gorgeously rendered tropical land of spirits and tribal fetishes, with the iPhone 5's new graphics hardware making everything buttery smooth.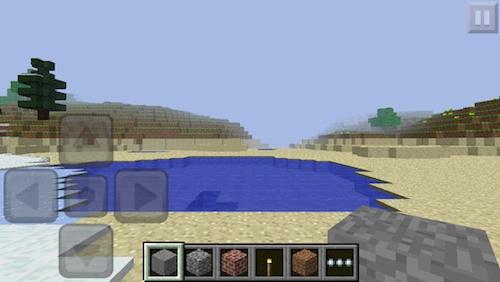 Minecraft is a huge cult game, something of a shibboleth among software developers and semi-pro geeks. The iOS version of Minecraft doesn't have all of the world-building features of the main game, but more features and creatures are being added on a regular basis, and the app now supports full iPhone 5 resolution, giving you a little bit more breathing room as you're building your worlds.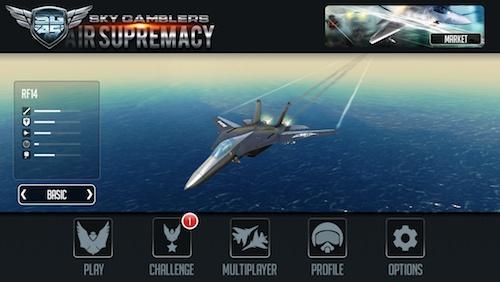 This 3D airplane game is a gorgeous flight sim with dogfighting, and you want to be doing that over as wide a vista as possible. Turn the screen into landscape mode, and that's what you'll get with an iPhone 5: A wider view as you swoop over simulated cities in Sky Gamblers.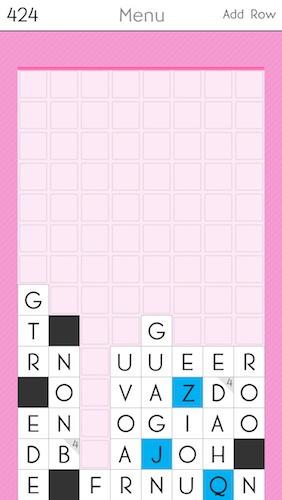 Spelling as in words, not spells as in magic. Spell Tower is a word-building game, beautifully designed with great-looking fonts. On the iPhone 5, you can play in an iPad-compatible mode that just isn't available to owners of earlier iPhones, with more lines of letters on the screen.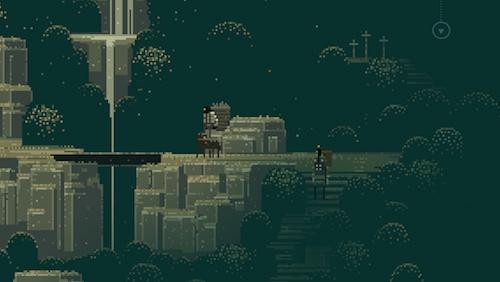 It's an incredible piece of work, and probably the single most hipster thing I've ever seen on an iPhone. (That's saying a lot). S&S is a relatively slow-paced, immersive action-adventure game using stylised quasi-8-bit graphics and a custom electronic music soundtrack. It's enough like and unlike other adventure games that it's fascinating, and the game spreads its gloomy world across the whole iPhone 5 screen.
News and media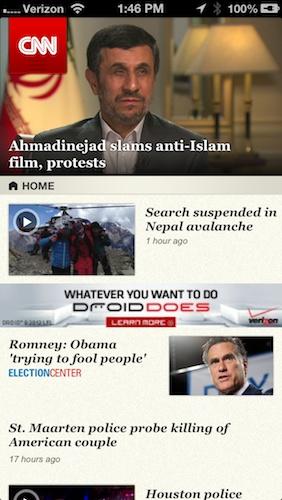 CNN is one of the first news apps to be optimised for the iPhone 5's longer screen. What that means, generally, is that you can see one more story in the menu, or three or four more lines of text than you used to. CNN's current app is very handsome, although it isn't that deep. Each of its news sections spotlights around eight current stories. Those stories are frequently updated, so you're always sure to get the freshest news.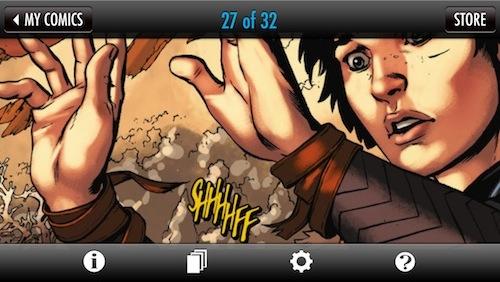 The top digital comics app has been updated for the iPhone 5, letting readers zoom in on panels using the full length of the screen. I found that Comixology used the taller screen the most in portrait mode, where long, skinny panels used the full height; in landscape mode, some horizontal panels don't default to the full width of the screen, although you can pinch to zoom them.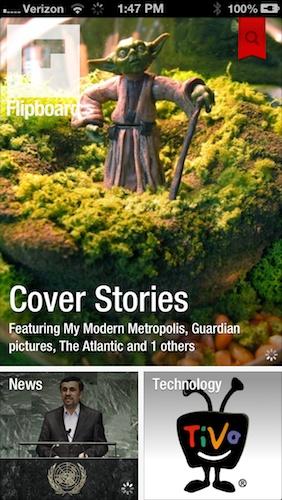 Flipboard has always been a flagship app for the iPhone. Your longer screen here doesn't get you any additional information across most of the app, though; touch targets are just a little larger, and images are a little bigger. Once you flip into actual articles, though, there's a big difference: One magazine article I looked at was 9 pages on the iPhone 4S, but only 7 pages on the iPhone 5's longer screen.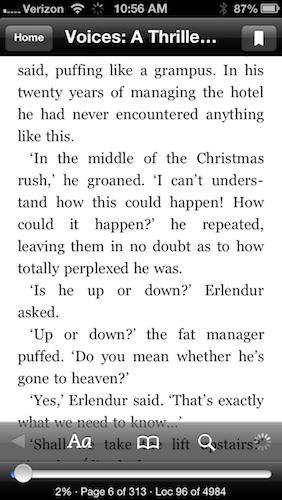 Amazon's Kindle app got an iPhone 5 update, so now you can read your books, magazines, and comics on the full screen. Just as with Flipboard (above), that means more reading with less page flipping.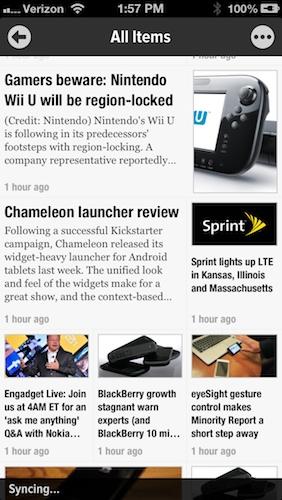 I'm a big news fan. Newsify is an RSS reader that syncs with Google Reader, allowing me to catch up on mobile industry news on my ride into work. It's just a bit better designed than your average news reader, and it uses the full length of the iPhone screen to give you as much news as you can handle.
Social apps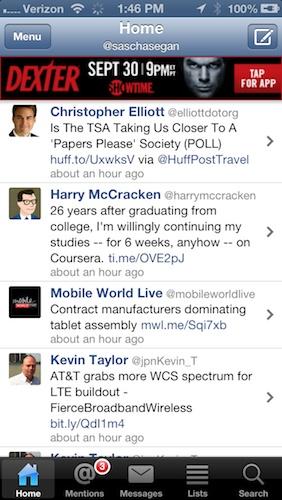 This popular Twitter client gives you an extra line or two of Tweets on your iPhone 5. Paying £2.99 gets you a few lines more in Echofon Pro, which ditches the banner ads at the top of each screen. Echofon is a simple, fast, and easy-to-use Twitter client with the basic features of mentions, direct messages, lists and search. Nothing too fancy, but it's fully iPhone 5-ready, and very useful.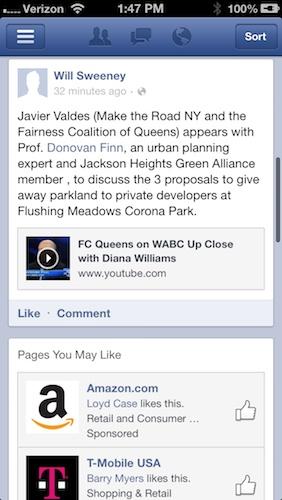 The official Facebook app for iPhone is sometimes derided, but everybody uses it. So it's good to see that it supports the full length of the iPhone 5's screen, at least. Just as with other information apps, the iPhone 5 screen brings an extra line or two of text to your Facebook updates before you have to scroll.
Miscellaneous apps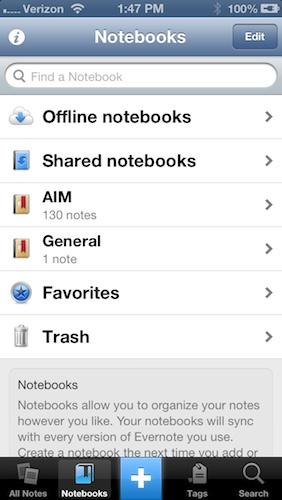 Take slightly longer notes or scribble over a slightly wider area using Evernote on your iPhone 5, as the popular note-taking app supports the longer screen. More screen, in this case, means about two more lines of text. Evernote for iPhone is beloved because it syncs so well with other platforms, meaning you can use the cloud-based app to take notes and jot down ideas on any device which happens to be in front of you, easily accessing them on every device you own.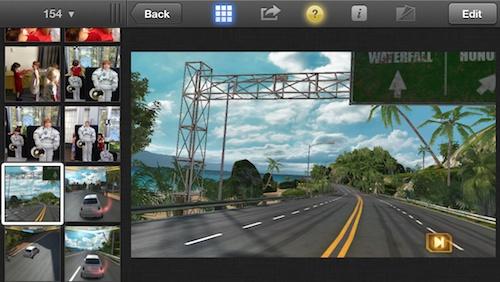 All of Apple's apps have been updated for the iPhone 5, so downloading iMovie, iPhoto, and GarageBand is a good idea if you're looking to show off your new handset. The changes in iPhoto are subtle – bigger previews, for one, and the ability to show the "help" icon along with two columns of thumbnails.