The best web hosting services provide websites with the basis online to develop and expand. However, choosing a web hosting provider can be challenging, even if you're an experienced IT professional, because there are so many providers and packages.
We aim to help you make this decision: consider key elements and plan ahead, and bear in mind storage and bandwidth requirements and limits; your budget; the reliability of a given service; the security features offered; the maintenance and customer support provided (both in terms of overall quality and response times); and specific platform focuses, such as WordPress hosting.
Many of the best website builders are packaged with leading host's plans, meaning you can benefit from an additional boost. We've ranked leading hosts against the important factors mentioned above, to help you find the best web hosting for your business.
---
The top 3 best web hosting services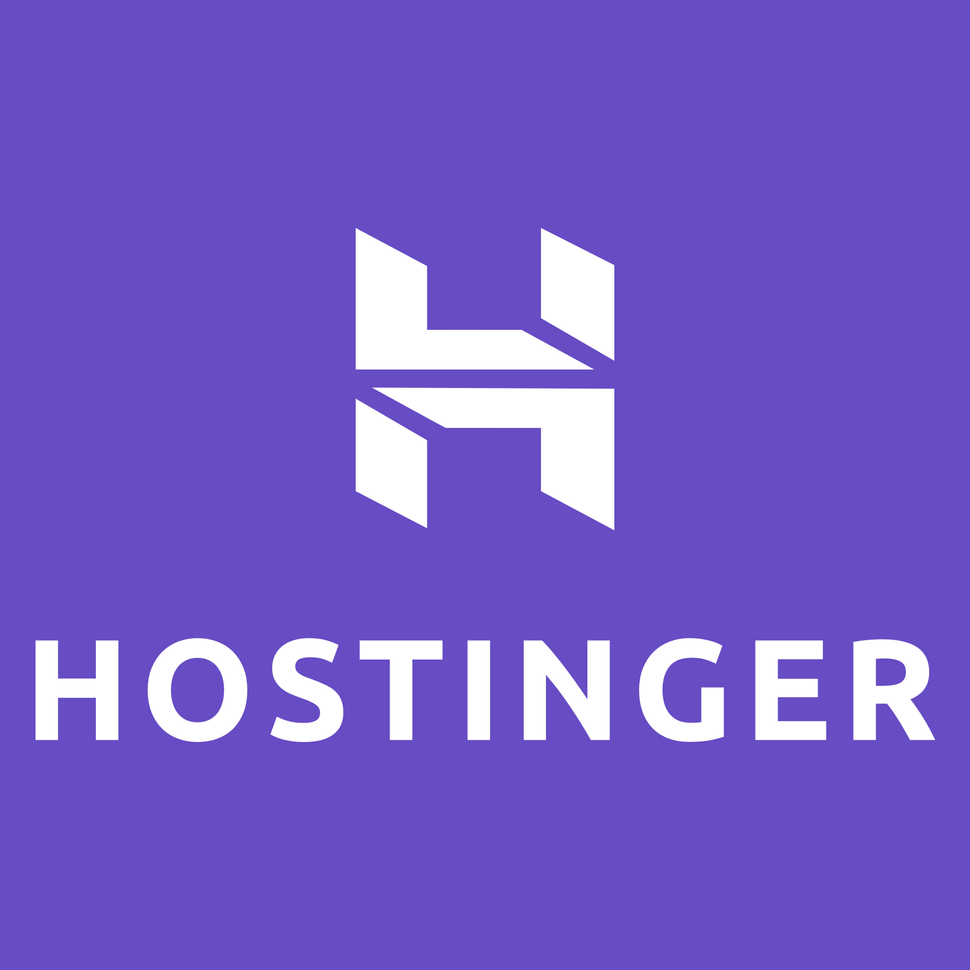 1. Hostinger: the best all-round web hosting service
Hostinger is the world's most popular web host, and it's easy to see why. It boasts a great range of advanced tools, offers some of the best prices available, and rounds it all up with an excellent native control panel.
View Deal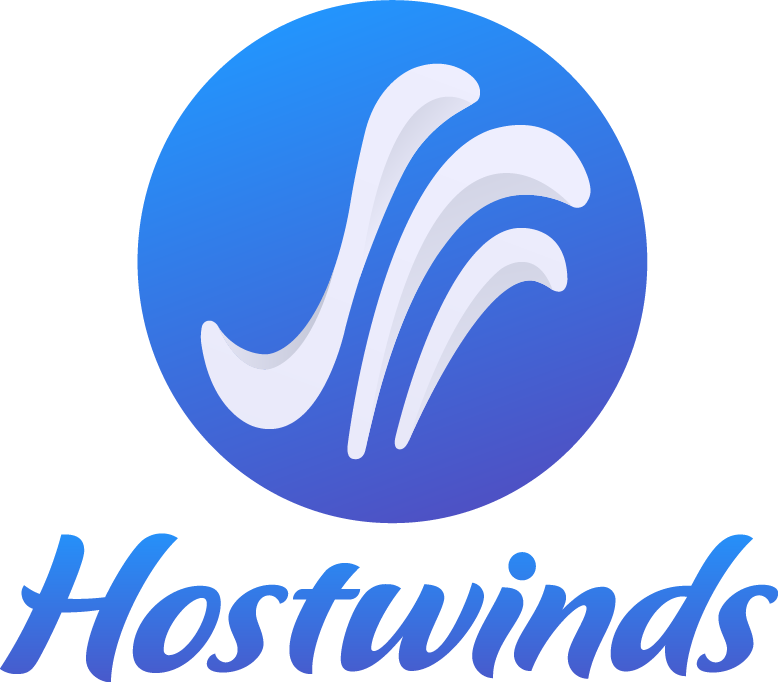 2. Hostwinds: first for dedicated hosting
Hostwinds is the master of dedicated hosting, boasting powerful configurations for general and high-demand users. Offering a range of highly-customizable hosting products, it's an attractive option for those looking to scale their site, while its cheapest packages are packed with strong features.
View Deal
3. Bluehost: the best complete package for web hosting
Bluehost impresses in a packed, cut-throat market, delivering the complete package of speed, security, versatility, and superb reliability. Its 60-day, no-quibble, money-back guarantee lets you trial before you buy, and consistent performance, good after-sales support, and competitively-priced shared hosting get our approval.
View Deal
What are the best web hosting services?
Hostinger is the best web hosting service: it offers the best budget hosting, and has virtually zero flaws, alongside a wide range of other top features. These include its excellent, native hPanel, top-level security integrations, the Zyro website builder, one-click Cloudflare installation, and built-in domain registration portal.
Hostwinds offers excellent value and performance across all hosting services it offers; while Bluehost's consistently strong performance, 60-day money-back guarantee, after-sales support, and wide range of tools ensure it competes. HostGator, InMotion Hosting, Namecheap, Liquid Web, GreenGeeks, DreamHost, and Domain.com are all featured for particular strengths and hosting focuses.
If you're looking for a top-quality website builder offering hosting, Wix and Weebly are leading options covering both markets.
Our pick of the best web hosting services, compared

| Web hosting service | Lowest-priced shared hosting plan | Unmetered storage? | Unmetered bandwidth? | 24/7 support? |
| --- | --- | --- | --- | --- |
| Hostinger | $1.39 (Single) | No | No | Yes |
| Hostwinds | $6.74 (Basic) | Yes | Yes | Yes |
| Bluehost | $2.75 (Basic) | No | Yes | Yes |
| HostGator | $2.75 (Hatchling) | Yes | Yes | Yes |
| InMotion Hosting | $2.49 (Lite) | No | Yes | Yes |
| Namecheap | $0.82 (Stellar) | No | Yes | Yes |
| Liquid Web | N/A (cheapest plan is $15 for VPS) | No | No | Yes |
| GreenGeeks | $2.49 (Lite) | No | Yes | Yes (not by phone) |
| DreamHost | $2.95 (Shared Starter) | No | Yes | Yes (except live chat) |
| Domain.com | $3.75 (Basic) | Yes | Yes (scalable) | Yes |
| Wix | $14 (Combo) | No | No | Yes |
| Weebly | $6 (Connect) | No | Yes | No |
---
The best web hosting services available today
Image 1 of 5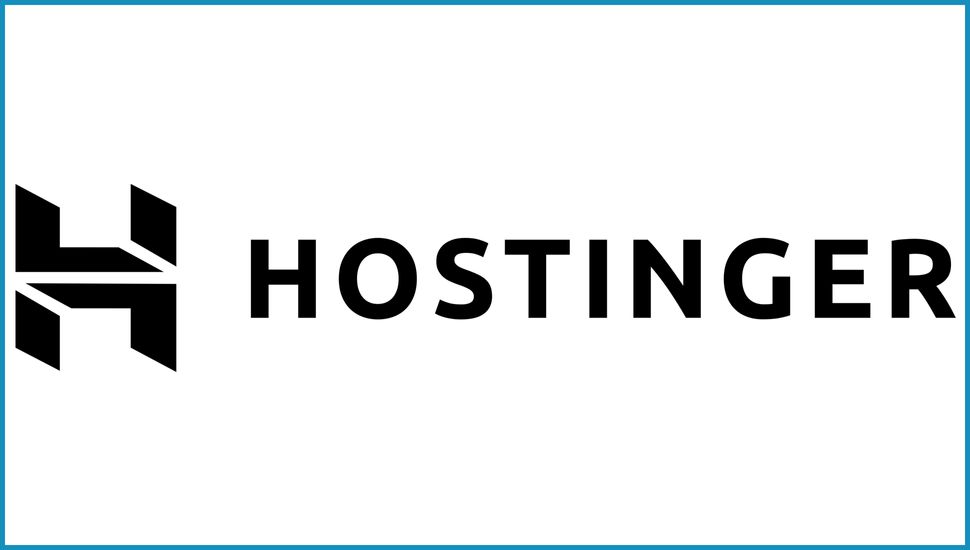 Image 2 of 5
Image 3 of 5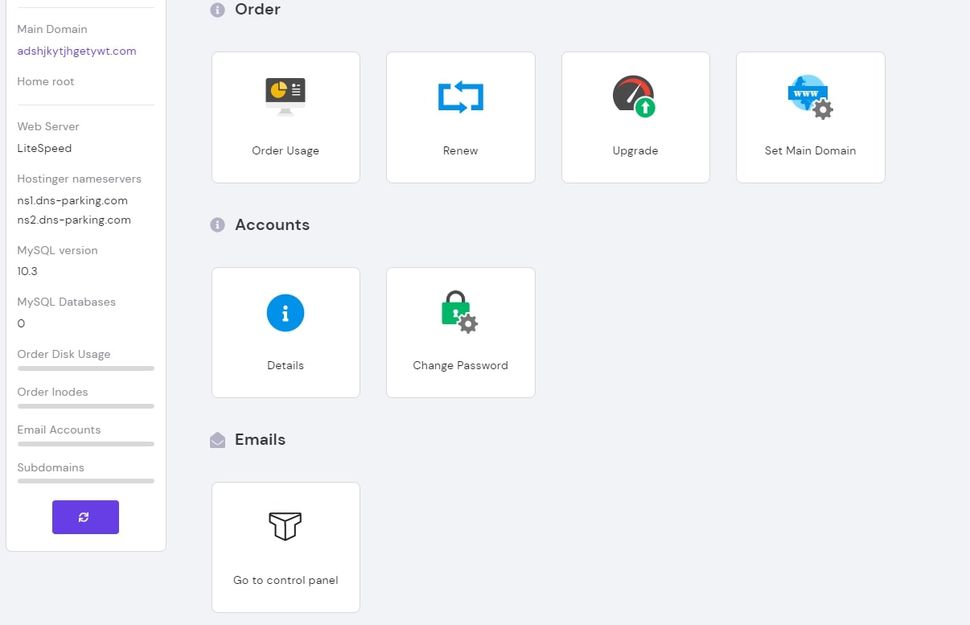 Image 4 of 5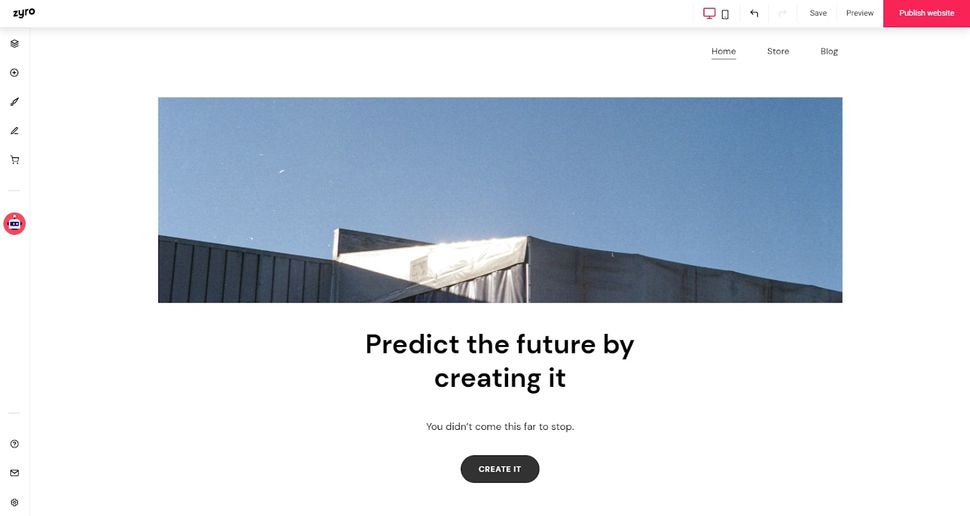 Image 5 of 5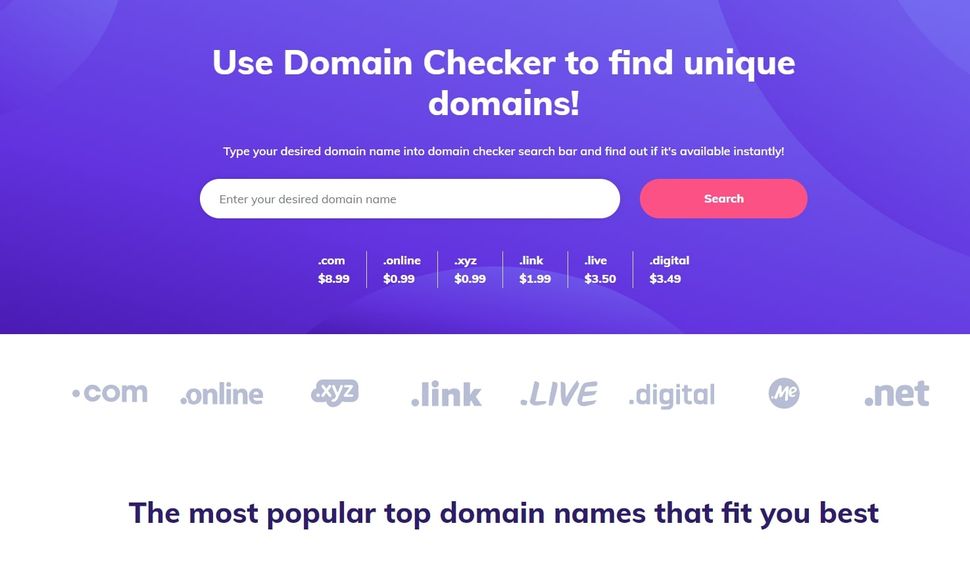 Hostinger provides the best free web hosting services via 000webhost, the best cloud hosting and the best VPS hosting too. You can see why it's earned the trust of over 30 million users, and why it's the best web hosting service, in our opinion.
It relies on its own technology, and doesn't let third parties have a say in performance, feature management, or control. Customers can choose between three cloud plans, three shared plans, six VPS plans, and two email plans. It also offers cPanel, WordPress and Minecraft hosting, in addition to CyberPanel VPS hosting.
Shared hosting begins at $1.39 a month (increasing to $2.99 after renewal), covering one site with 30GB of SSD storage and 100GB bandwidth. Premium and Business plans are $2.59 and $3.99 a month respectively, with 100 sites, 200GB SSD storage, and unlimited bandwidth on the Business plan. Hostinger also includes the Zyro website builder, among the best website builders available, with all plans.
Read our comprehensive Hostinger review, and our interview with CMO Daugirdas Jankus. Find out more about Zyro in our detailed Zyro review and our interview with CEO Giedrius Zakaitis.
Image 1 of 5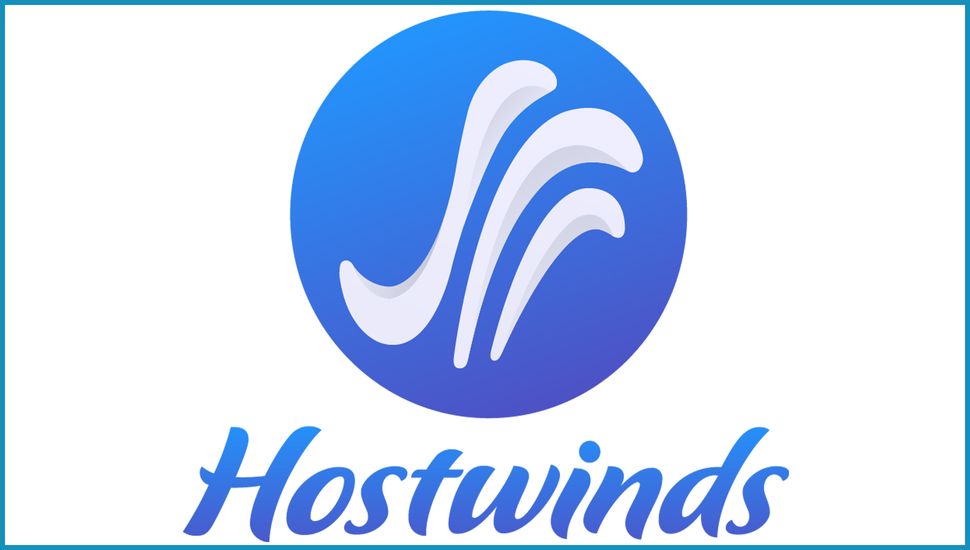 Image 2 of 5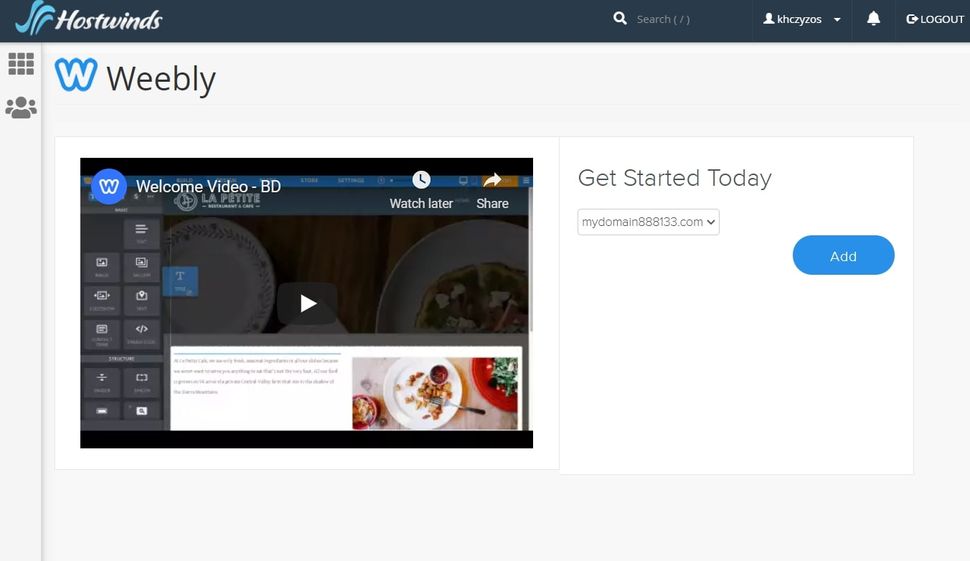 Image 3 of 5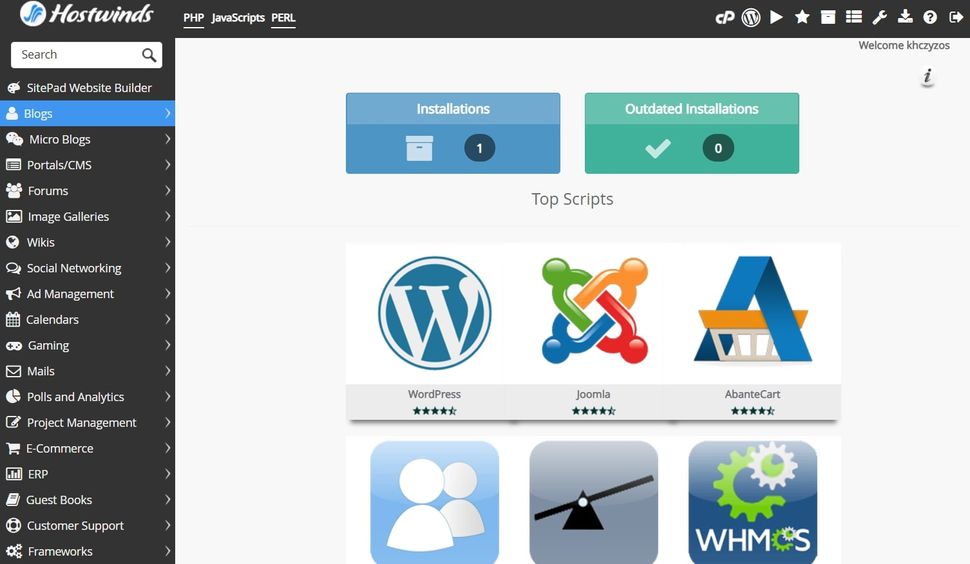 Image 4 of 5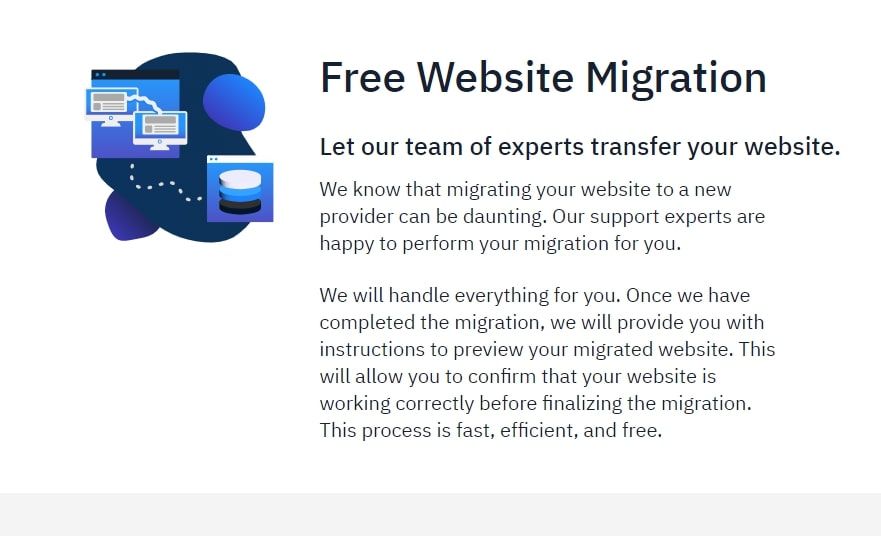 Image 5 of 5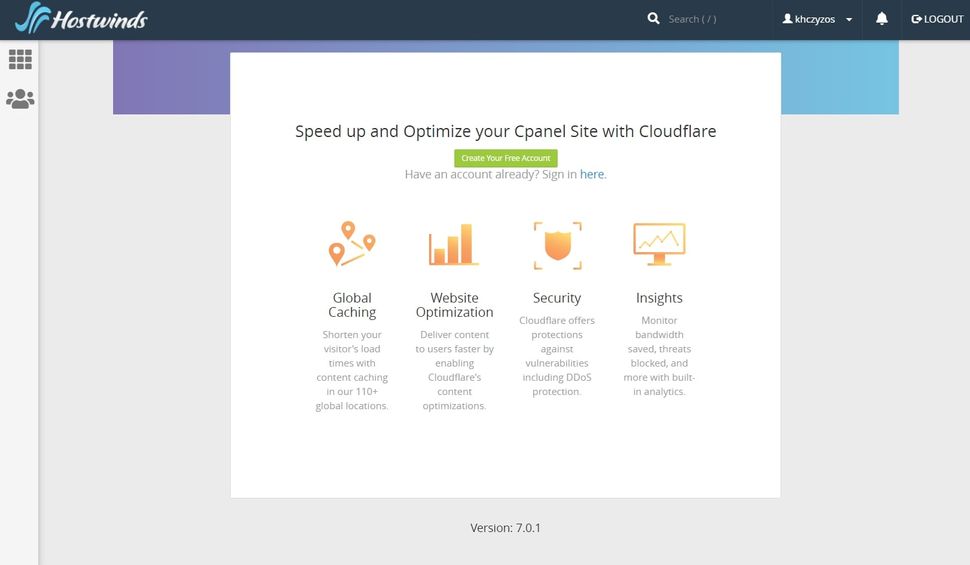 Hostwinds is the master of dedicated hosting, its servers boasting powerful configuration features catering to regular sites and high-demanding, heavy-duty, resource-draining gaming servers. It also provides shared, business, VPS (for Linux and Windows, managed and unmanaged), cloud, and dedicated hosting.
This highly customizable provider offers several base options you can tailor to your own needs. Even its cheapest dedicated packages come with a four-core single processor and 8GB of RAM. Additional features include specifying the number of operating systems (i.e. standard CentOS, Ubuntu, Fedora, Debian, or Windows Server), various RAID configuration options, and more.
All plans include full server management, so you can relax and not trouble yourself with any sysadmin duties: ideal for less tech-savvy users. It also provides server monitoring and nightly backups, and guarantees to never throttle traffic thanks to a 1Gbps network link available to all users, regardless of what bandwidth option they've selected.
We had a bone to pick on a couple of matters — its SSL certificate installation could be clearer, and its pricing could be less confusing — but Hostwinds' excellent performance and selection of plans more than make up for these. It also includes a Weebly website builder for free with hosting packages; find out more in our section focused on website builders.
For more information, read our full Hostwinds review.
Image 1 of 5
Image 2 of 5
Image 3 of 5
Image 4 of 5
Image 5 of 5
Bluehost offers affordable yet effective shared hosting, with a variety of plans and options to suit most businesses. That's why it's become one of the best web hosting services available.
It offers managed and unmanaged WordPress hosting, as well as shared, dedicated, and VPS hosting, and plenty of value for money. Site-wise, you can choose from a basic, Weebly-based website builder to get your small online business up and running with minimal fuss; a drag-and-drop WordPress website builder for an additional monthly rate; or something more complex via Mojo Marketplace.
We also like that there are plenty of customer support options available, on the off-chance you need help or things go wrong. An inexpensive host that doesn't skimp too much on features or performance, Bluehost offers the same level of consistency despite having comparatively fewer features than many others.
It also has a range of potentially useful add-ons for search engine optimization and pay-per-click advertising management, making it a solid choice for those willing to pay a little more for good support. Read our full Bluehost review to learn more.
Image 1 of 5
Image 2 of 5
Image 3 of 5
Image 4 of 5
Image 5 of 5
HostGator is one of the best web hosting services whose trump card has "budget" written all over it. Several pricing plans are available for each and every pocket and project, with at least two — Hatchling and Baby — offering attractive features such as unmetered bandwidth and disk space, support for FTP and email accounts, MYSQL databases and subdomains.
You'll also enjoy the benefits of cPanel-based website management, and $150 of Google and Bing Ads credits. Hosting comes with guarantees relating to 99.9 percent uptime and a 45-day money-back period. HostGator also offers the Gator Builder as a separate subscription, a drag-and-drop editor packaged with a free domain name, unmetered storage and bandwidth, and free SSL certificate.
Other hosting offered includes WordPress, dedicated, VPS, and reseller packages. One main drawback HostGator is guilty of, like other budget providers, is that its cheapest plan covers only one site. Its security is not great either, especially compared to the competition. However, this is hardly a cause of alarm when the next plan up costs only a fraction more, and will hardly leave a dent in your budget.
Read our HostGator review to learn more.
Image 1 of 5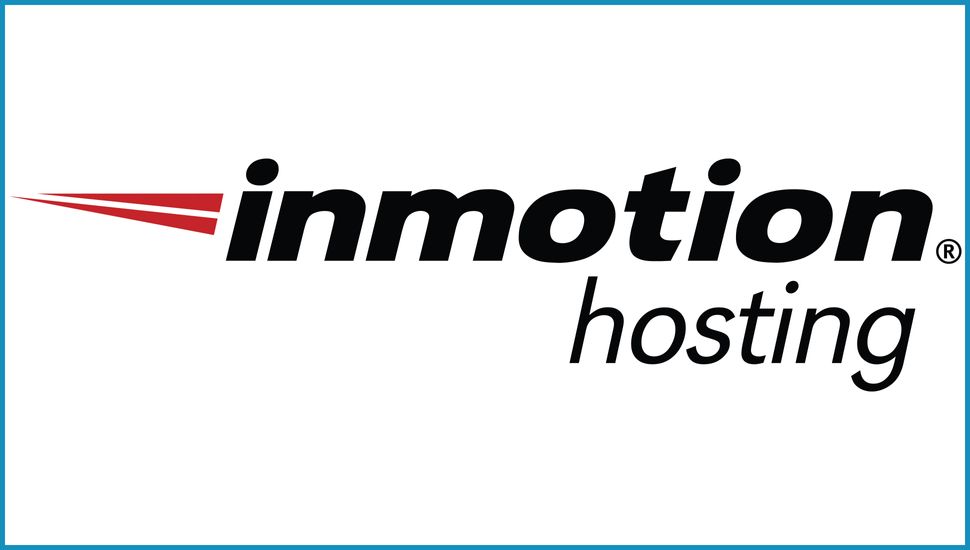 Image 2 of 5
Image 3 of 5
Image 4 of 5
Image 5 of 5
InMotion Hosting is a web hosting veteran, and it's easy to see why, as it offers a long list of features, bundles and pricing plans for every user and budget. Starting with shared hosting, it also offers WordPress as well as both VPS and dedicated packages.
Site loading performance is simply superb, and comes packaged with access to a dedicated team of professionals, who offer high-level support at any time. What separates InMotion from the crowd is its propensity to offer bonus features at no extra charge.
These include protection from DDoS attacks and malware, email spam shield, and an option for the creation of functional backups. Hosting is powered by cPanel and Softaculous platforms, which act as its seals of quality. All of this is easily checked within a 90-day guarantee period, more than enough time in which to make up your mind.
You can also refer friends to earn a year of free hosting, while a website builder from BoldGrid is available if you want to build and host your site together. Our full InMotion Hosting review gives further details.
Image 1 of 5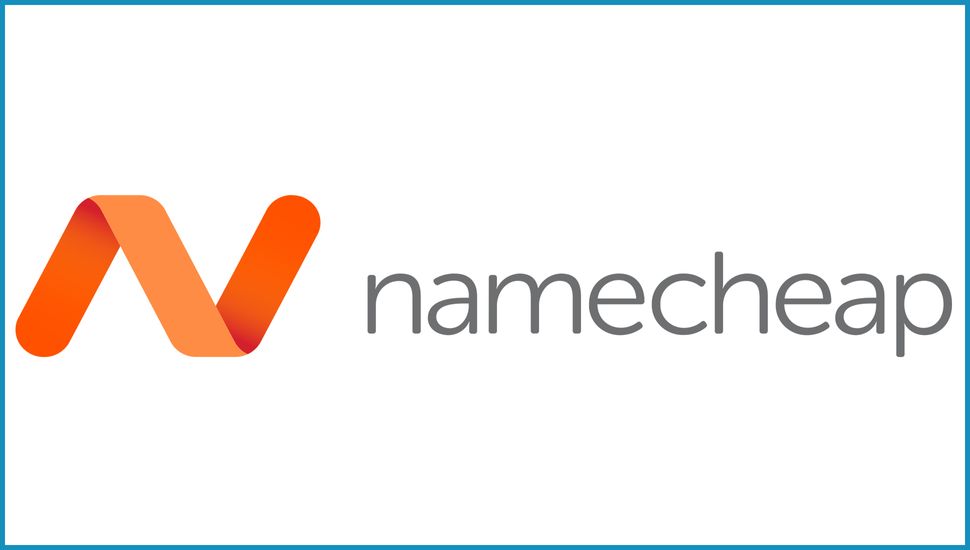 Image 2 of 5
Image 3 of 5
Image 4 of 5
Image 5 of 5
Namecheap focuses on providing affordable services without cutting any corners on quality. It certainly succeeds, as you'll see if you purchase one of its more advanced packages across WordPress, reseller hosting, VPS, and dedicated servers.
Its cheapest shared hosting plan, at only $2.88 a month ($1.18 a month for the two-year plan), doesn't get you much — only 20GB of storage space and 30 email accounts. However, it's a real bargain, and it does throw in free CDN support, one domain name, and coverage for three websites.
Increase your budget limit to $4.88 a month ($1.98 a month for the two-year plan) and you'll get access to unrestricted SSD storage, unlimited websites, and auto-backups. At $8.88 a month ($4.80 a month for the two-year plan), you'll receive 50GB SSD, cloud storage that guarantees zero interruptions, ultimate stability, and top-notch data protection.
As well as a 99.9% uptime guarantee and above-average speeds, Namecheap is beginner-friendly, and does its best to ease you in with helpful information in its welcoming email, alongside a huge online knowledge base. The Site Maker website builder is available for simpler sites, on separate monthly or annual plans. Find out more in our detailed Namecheap review.
Image 1 of 5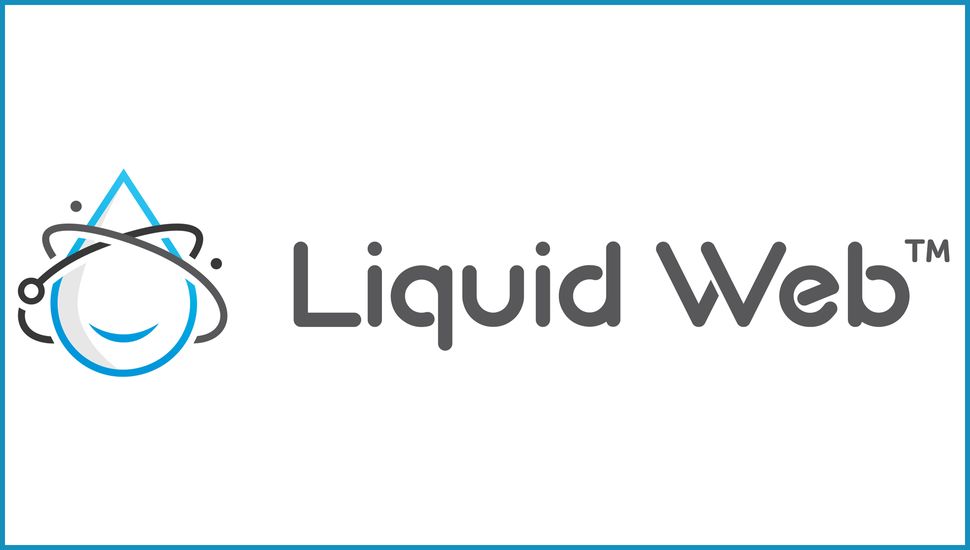 Image 2 of 5
Image 3 of 5
Image 4 of 5
Image 5 of 5
Liquid Web does an excellent job of providing various expert managed hosting services for all types of users and requirements. These range from WordPress and email to WooCommerce, dedicated, VPS and cloud hosting, and its capabilities shine.
Take its WordPress solution as an example — you're getting automated WordPress and plugin updates, first applied in an isolated environment to avoid any potential problems affecting you later, before being forwarded to your site.
Data centers run entirely on managed hardware and network infrastructure allow Liquid Web to provide a wide variety of powerful features. These include a professional-level virus and spam defense system, deep system monitoring, key software installation, updates, support, and free external migrations.
Via its WordPress plugins add-on option, Liquid Web also offers you the ability to create WordPress sites. Its incredibly expedient and professional customer support is the cherry on top, and while it doesn't come cheap, good things rarely do, this provider certainly justifying the cost. Learn more in our full Liquid Web review.
Image 1 of 5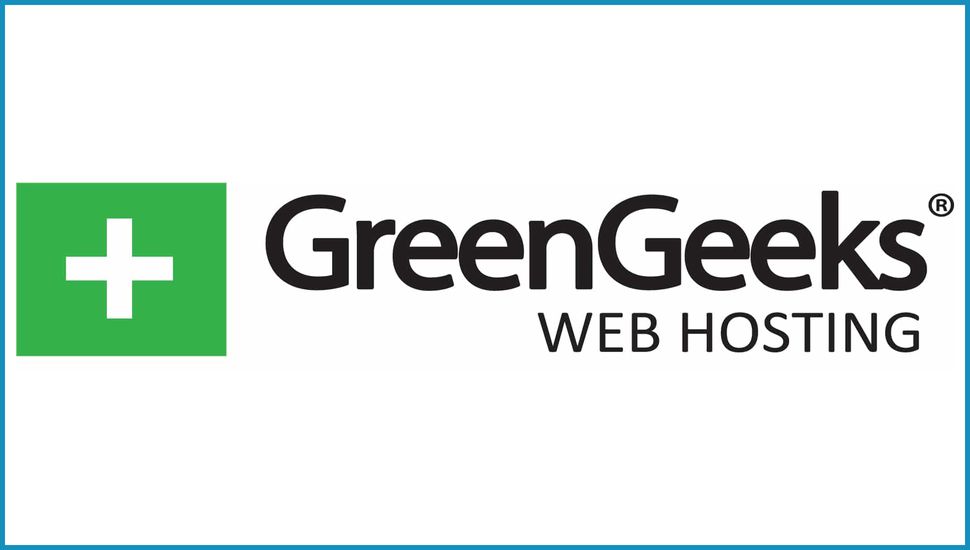 Image 2 of 5
Image 3 of 5
Image 4 of 5
Image 5 of 5
GreenGeeks is dedicated to eco-friendly hosting, proclaiming itself to be the "world's #1 green energy web hosting provider". These aren't just empty words: its 300% energy offset scheme means that for every amperage pulled from the grid, it invests three times that in renewable energy.
That said, its offering is bland at best, but shared hosting does stand out, while it also provides WordPress, VPS, and reseller hosting. Specifically, it provides unlimited resources — web storage, bandwidth, databases, and email — as well as Cloudflare CDN integration, the Softaculous app installer, shared SSL, LSCache, nightly backups, and a free domain for a year.
Prices aren't hefty either, with the three-year deal on its Lite packages costing only $2.49 a month, after which it increases to $10.95 a month. This plan is the best for small sites and blogs that are just getting started, as it only covers one site.
If your needs are greater, you can pick one of two other options. Starting at $4.95 a month (increasing to $15.95 a month after the initial pricing period), the Pro package will get you twice the performance. If you opt for Premium at $8.95 a month (which renews at $25.95 a month), you'll get four times the power, a free dedicated IP, and a free premium SSL.
All packages are covered by a 30-day money-back guarantee, and it provides a user-friendly Weebly website builder via plans starting from $2.49 a month, and a phone line if you need direct contact with its customer support team.
Learn more in our detailed GreenGeeks review, and find out more about Weebly in our section on website builders.
Image 1 of 5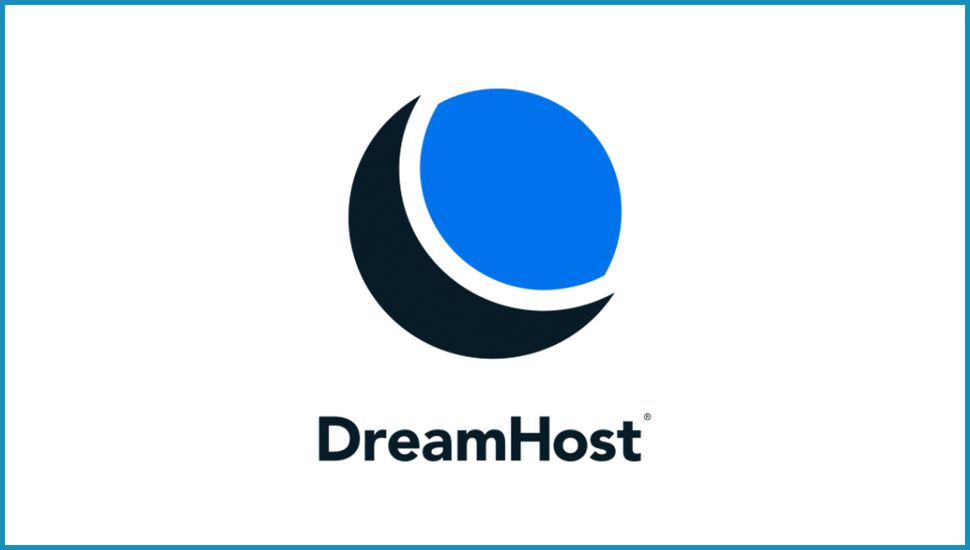 Image 2 of 5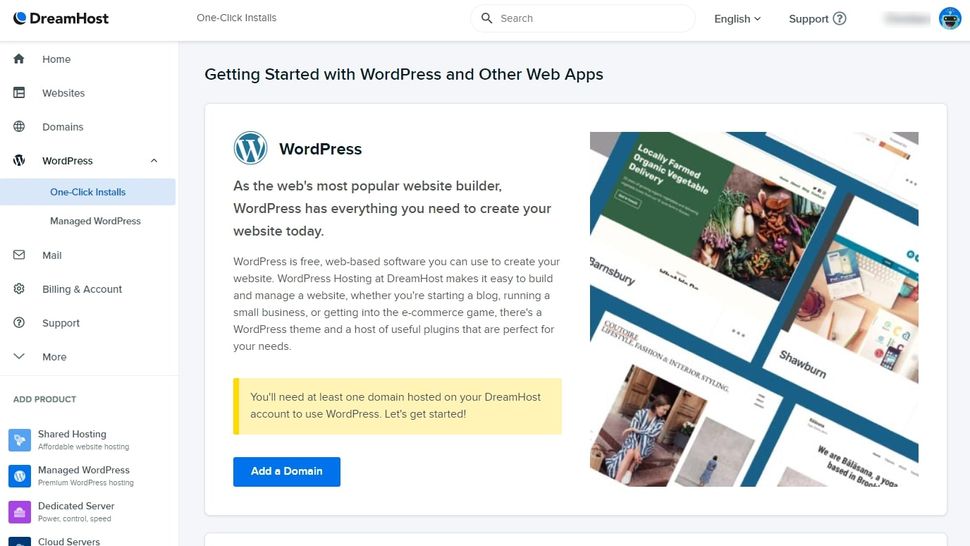 Image 3 of 5
Image 4 of 5
Image 5 of 5
Dreamhost offers the full gamut of packages, ranging from shared through to VPS, managed and unmanaged WordPress, dedicated, and cloud hosting, at competitive prices.
For email hosting it's the top pick, and its services come at some very reasonable rates. Monthly plans cost $1.99 per mailbox, while the annual subscription will set you back even less — just $1.67 per mailbox. Plans come with 25GB of storage, email syncing between desktop and mobile, and handy webmail software, regardless of whether you've chosen a monthly or annual subscription.
To make sure all emails are not just spam-free, but also protected against malware and viruses, its smart anti-spam filter adapts to all new threats. If you're looking to keep everything in-house, a drag-and-drop WordPress website builder is also available from $2.59 a month.
Find out more in our full DreamHost review.
Image 1 of 5
Image 2 of 5
Image 3 of 5
Image 4 of 5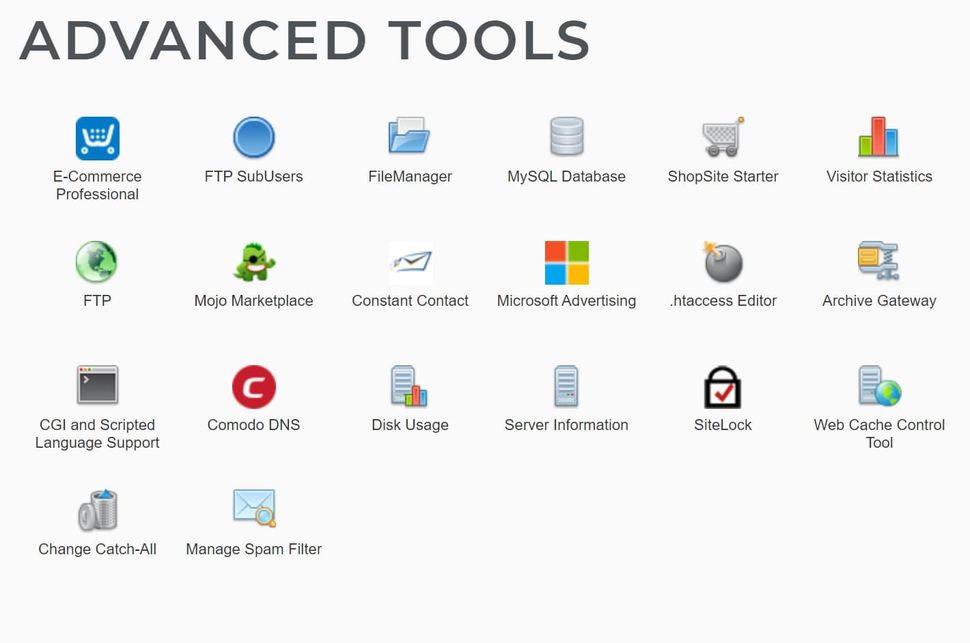 Image 5 of 5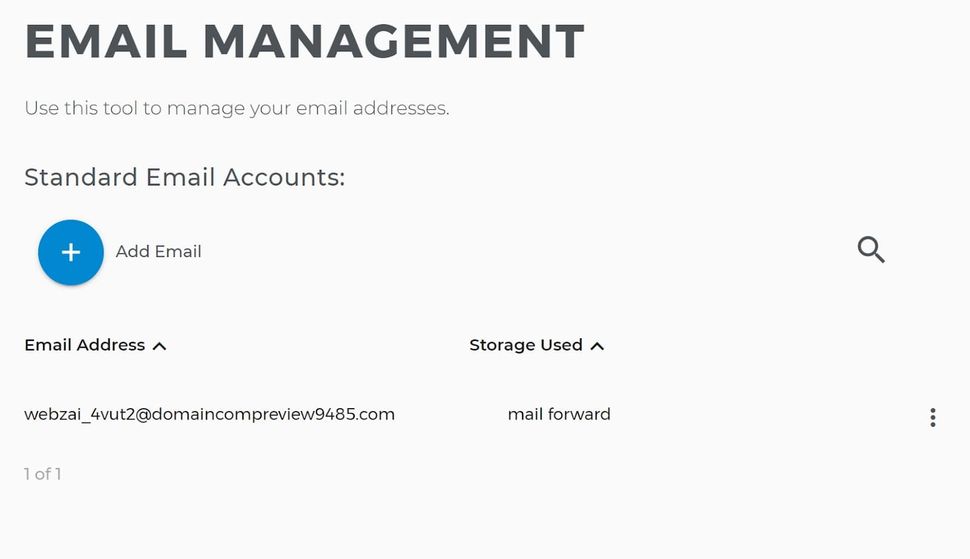 Domain.com is among the more cost-effective and reliable of the best web hosting providers, with shared hosting attracting the most attention. The Basic plan includes unlimited storage and plenty of bandwidth, albeit for only one site. There are also WordPress hosting plans available, starting as low as $3.75 a month.
Other features include five FTP logins, ten databases, ecommerce solutions, and one Let's Encrypt SSL certificate free of charge, with pricing starting at $3.75 a month. At $6.75, you can get your hands on the Deluxe option, which covers as many sites as you want, and extends the number of FTP logins and databases to 25 too.
The Ultra account removes all limitations, and is available at a monthly rate of $13.75. Unlike many competitors, Domain.com only offers one, two, and three-year packages. It doesn't have any differences in pricing based on the monthly price equivalent, and offers its own website builder across three plans ranging from personal to ecommerce.
Learn more by reading our detailed Domain.com review.
---
The best website builders with web hosting
Image 1 of 5
Image 2 of 5
Image 3 of 5
Image 4 of 5
Image 5 of 5
Wix is a popular website builder that prides itself on its simple, intuitive yet quality, content-rich editor. It has several hundred meticulously designed templates, in addition to already predefined websites. Its templates might be its most shining feature, but are hardly the only one.
You also get a built-in image editor filled with various filters, as well as ecommerce templates. Along with the absence of transaction fees on sales, these make Wix an excellent solution for online stores. Although specializing in website building, Wix offers attractive hosting plans too.
Its free plan is limited in terms of storage space and bandwidth (up to 500MB each), and imposes its branding on your site, but gives you a taste of what it can offer. When you're ready for something more, you can invest in one of its paid plans: Connect Domain at $4.50 a month, Combo at $8.50, or the most popular, Unlimited, at $12.50.
The latter will get you unlimited bandwidth, 10GB of storage space, the $60-worth Visitor Analytics app and $60-value Site Booster app, and one free domain for a year. Wix even has a VIP option, as well as business and ecommerce premium plans for the most demanding users.
Take a look at our Wix review to learn more, and read our interview with Head Product Manager Michal Bignitz.
Image 1 of 5
Image 2 of 5
Image 3 of 5
Image 4 of 5
Image 5 of 5
Just like other hosting providers share target audiences, Weebly wants to attract the same users as Wix. It aims to be more intuitive, its powerful drag-and-drop builder allowing even the least experienced users to build a site. More experienced users will raise their thumbs at the vast template database, which turns site building into a Lego-like affair.
As for hosting, options start with the free version, with several restrictions its only "price tag". You'll be limited to 500MB of storage, and be unable to remove ads from your site. If it bothers you, look to the Professional plan, which offers a glimpse of a wide range of features which Weebly hands out freely,
These include support for building your own web store with functional coupons, customer reviews and inventory management, all the way through to organizing email marketing campaigns. Read our Weebly review to find out more.
---
What is web hosting?
Web hosting allows you to lease online server space where your site's content is hosted (images, videos, or text). When visited by a user, all of these resources are loaded onto their device from your host's server.
What are the different types of web hosting?
Shared hosting sees resources shared with other users. It won't cost much, will offer decent service, but sharing with other users can affect loading speeds. You can upscale to virtual private servers (VPS hosting), which mimic dedicated servers in a shared environment.
If you need specific resources, dedicated hosting is the only way to go, but consider the service-level agreement (SLA), which defines commitments on uptime guarantees, support hours, response times, security levels, and compensation when these aren't met.
Cloud hosting has certain advantages, including more flexibility and scalability, as well as being more environmentally friendly, since it doesn't require as much infrastructure or space.
Anonymous hosting solutions are designed to help protect privacy, as you don't have to provide personal or identifying information. Sign up with a pseudonym and/or email address, and pay with an anonymous method, to reduce the risk of breaches.
In comparing managed vs unmanaged hosting, the latter is ideal for those with more IT experience, while the former takes charge of administrative challenges, allowing you to focus on your business.
WordPress hosting is mainly focused on offering managed WordPress hosting, with all updates and technical elements automatically taken care of. Sites are often migrated too.
How to choose the best web hosting
When choosing from the best web hosting services, there are common features to be aware of and mistakes to avoid. If you're looking to host a hobby site or blog, you can get away with choosing cheap or even free hosting.
Large businesses require serious power, and more substantial investment. However, even the cheapest shared hosting includes unlimited web hosting elements like unrestricted bandwidth, sites, or storage.
Many hosts offer low-priced packages in the first term, only to renew at a higher price. Always read the fine print: if the full price isn't displayed on the pricing page (usually crossed out above or below the discounted price), it'll show during the payment process.
Taking advantage of an introductory discount can be a good option, especially if it's offered for two, three, or four years. It all depends on how much you're willing to pay in the long run.
You also need to consider how much help you'll need. Look at how user-friendly the platform is, if it has a control panel (if you need one), as well as the level of support offered.
Sometimes you can skip hosting altogether and go for a website builder instead. However, these do have limitations, primarily in terms of advanced features like migrating websites, as well as the amount of supported bandwidth and storage space.
Which web hosting is better? Paid or free?
The short answer is paid hosting, especially if you're running a big organization. The best free web hosting is perfectly suitable for a personal site or blog, but businesses usually require a more complex platform, so you shouldn't cut corners.
A paid hosting service will typically provide your site with an SSL certificate, which shows to visitors that your business is serious and trustworthy. You'll also get more bandwidth and storage space, not to mention necessary backups.
How we review the best web hosting services

When we review the best web hosting providers, we test response times and uptimes, as these are integral to site performance. If a website builder is included, we'll test out the building process; if not, we'll examine another key feature.
We also look at how each host's web security features stand up, and at how responsive their customer service team are. Finally, we look at pricing in-depth too, as many packages can be very confusing, and there are often large initial term discounts.
Each of our in-depth reviews also compares a host to competitors in terms of pricing and key features, providing you with as much information as we can to help you choose.
Learn more about web hosting
Find out more about our top picks for different areas of the best web hosting in our buying guides covering the best cloud hosting, the best VPS hosting, the best anonymous hosting, the best unlimited hosting, and the best WordPress hosting.