The best website builders help users of any experience level create a new site, simply and quickly. Whether you're building your first website or your latest site, builders provide easy-to-use drag-and-drop editors, versatile functionality, and a variety of attractive templates across a range of clear pricing structures.
Some builders specialize in certain areas, such as the best ecommerce builders or the best small business builders, and if you want a WordPress site, there are WordPress website builders. Many builders come packaged with the best web hosting services, while most also offer free forever plans or trials: remember though that even the best free website builders are subject to restrictions and limitations.
It can be tough to choose from the best website builders in a congested market, so bear some key elements in mind. These include ease of use, scalability, customer service and support, and additional market- or business-specific tools and features. We ranked leading providers' performance against these factors in the below guide.
---
The top 3 best website builders right now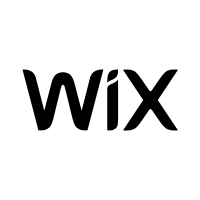 1. Wix: the best all-round choice
Wix is our choice of the best website builders thanks to an industry-leading template library, an easy-to-use and user-friendly drag-and-drop editor, and a wide degree of flexibility. Its pricing options are competitive and fair, with the full builder included with the free package, and paid upgrades providing ad-free sites as well as a 14-day money-back guarantee.
View Deal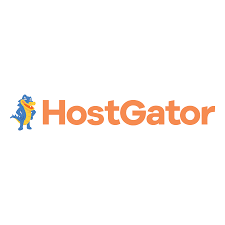 2. HostGator: a powerful, affordable website builder
HostGator is well known as a web host, but it also offers the powerful and cost-effective Gator Website Builder. Its range of competitively-priced annual plans include a pixel-perfect drag-and-drop editor, unlimited storage and bandwidth, a free domain name, and a free SSL certificate.
View Deal
3. Shopify: the best website builder for ecommerce
With over 1 million merchants across 175 different countries using Shopify to create an online store, it's ideal for those seeking to build an ecommerce site. An extensive range of third-party apps are available to use via a clutter-free interface, while other top elements include a built-in shopping cart and checkout manager, and excellent tools for marketing and security.
View Deal
What are the best website builders?
Wix is our pick of the best website builders, thanks to a large template library, excellent design flexibility, third-party app integrations, and its leading artificial design intelligence website editor. HostGator's Gator Builder comes packaged in competitively-priced plans featuring unmetered bandwidth, storage, and a free domain name, and pushes Wix close.
Shopify is the top ecommerce website builder in this guide thanks to its range of industry-leading tools, which are designed for creating and publishing online stores simply and quickly. Squarespace, GoDaddy, Elementor, Zyro, Weebly, 1&1 IONOS MyWebsite, and Constant Contact are all great choices too, particularly for specific focuses or content management systems (CMSs) like WordPress.
Our pick of the best website builders, compared

| Website builder | Lowest pricing plan | Free plan? | Ecommerce features? | Free domain? | Unlimited storage? |
| --- | --- | --- | --- | --- | --- |
| Wix | $5 a month (Connect Domain) | Yes | Yes | Yes | No |
| HostGator | $3.84 a month (Express Start) | No | Yes | Yes | Yes |
| Shopify | $29 a month (Basic Shopify) | No | Yes | No | Yes |
| Squarespace | $12 a month (Personal) | No | Yes | Yes | Yes |
| GoDaddy | $6.99 a month (Basic) | Yes | Yes | No | Yes, with advanced plans |
| Elementor (for WordPress) | $49 a year (Essential) | Yes | Yes | No | N/A |
| Zyro | $2.90 a month (Basic) | No | Yes, with advanced plans | Yes, with advanced plans | Yes, with advanced plans |
| Weebly | $6 a month (Personal) | Yes | Yes | Yes, with advanced plans | Yes, with advanced plans |
| 1&1 IONOS MyWebsite | $1 a month (Starter) | No | Yes | Yes | Yes |
| Constant Contact | $10 (Website Builder) | Yes | Yes | No | Yes |
---
The best website builders you can buy today
Image 1 of 5
Image 2 of 5
Image 3 of 5
Image 4 of 5
Image 5 of 5
Since being founded in 2006, Wix has gone from strength to strength to become the world's leading website builder. It offers a great selection of advanced features, as well as two different editing interfaces—the Wix Editor and Wix ADI.
For starters, the Wix Editor is one of the most powerful available. It enables you to create your site by dragging and dropping different elements into pixel-perfect positions. It can be a little confusing to learn to use, but the rewards are worth it.
Wix ADI (Artificial Design Intelligence) is a much more beginner-friendly option. To use it, simply work through a short questionnaire. A custom site template will be developed based on your answers, and then you can customize it to your heart's content.
Another standout feature is Wix's App Market, which contains numerous add-ons that you can use to add extra functionality to your site. Take advantage of the huge template library, which boasts over 500 designs, and create the site of your dreams with a minimum amount of fuss.
To find out more about our views on this website builder, check out our comprehensive Wix review; read our interview with Head Product Manager Michal Bignitz; and, if you've chosen Wix for your site, follow our step-by-step guide on how to build a website on Wix.
Image 1 of 5
Image 2 of 5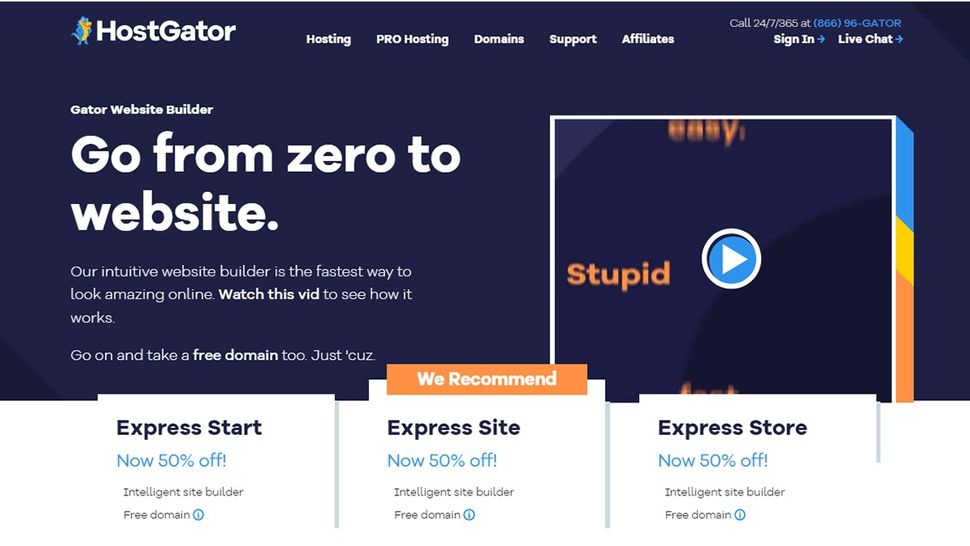 Image 3 of 5
Image 4 of 5
Image 5 of 5
If you want something that offers similar power to Wix without the high prices, HostGator's Gator Builder is a great option. Although there's no free forever plan, it enables you to build a new site for just a few dollars per month. Note, though, that prices will increase when you renew your contract.
One thing that stands out about the Gator Builder is its excellent drag-and-drop editor. This enables you to create the exact site that you want, as you can position any of the numerous elements with pixel-perfect precision.
On the downside, HostGator's templates are average at best. Many of them are outdated, and you will need to do a significant amount of work to make them look professional. However, the free domain name, unmetered storage and bandwidth, and free SSL certificate are certainly attractive features.
Check out our HostGator review to see what we made of the company's web hosting and website builder; and read our comparison feature, which pits HostGator vs IONOS vs GoDaddy.
Image 1 of 5
Image 2 of 5
Image 3 of 5
Image 4 of 5
Image 5 of 5
If you have any knowledge whatsoever of the ecommerce world, you would have heard of Shopify. Although it's not a website builder in the traditional sense—its sole focus is ecommerce—it's still one of the best options for those who want to build an advanced online store.
Shopify is the world's leading online store builder, and for good reason. The tools on offer are excellent, and you will benefit from an unbeatable range of management, marketing, and general online selling features.
On top of this, there are numerous templates that you can base your store on. Prices are quite competitive across the three standard plans, and there's plenty of room to scale if your store grows more than expected. The editor is a little limited, but it's beginner-friendly, and you will have full code access if you need to fine-tune different parts of your design.
If you decide on Shopify, find out how to build a website with Shopify, and read our detailed Shopify review to find out more. We also compared Wix vs Shopify to see which builder comes out on top.
Image 1 of 5
Image 2 of 5
Image 3 of 5
Image 4 of 5
Image 5 of 5
Squarespace has long been known for its professional website templates. Although its library is quite small compared to some of the other platforms, every single design is built with modern techniques and standards in mind.
In addition, Squarespace offers ecommerce tools to rival the best in the industry. You can sell virtually anything, including digital content, services, and subscriptions. The product categorization tools are great, to say the least, and you will be able to manage inventory and orders through the intuitive management dashboard.
However, when it comes to site creation, Squarespace's editor is far from the best we've used. It's quite counter-intuitive and poorly designed, and you will likely find it a little confusing to get started with. A free forever version is also lacking, although there is a 14-day free trial so you can test the platform.
But with its excellent templates, native tools, range of add-ons, and versatile marketing suite, it's easy to see why Squarespace is so popular. Make sure to read our Squarespace review to learn more about the service, and our comparisons pitting Wix vs Squarespace and WordPress vs Wix vs Squarespace.
Image 1 of 5
Image 2 of 5
Image 3 of 5
Image 4 of 5
Image 5 of 5
If your number-one priority is developing an online presence with the minimum amount of fuss and time, we'd recommend considering the GoDaddy website builder.
Developed by the hosting and domain registration giant, the GoDaddy builder has grown rapidly over the past few years to gain a spot on this list. This is largely because of its extremely beginner-friendly, intuitive editor. Now, you won't have very much design flexibility if you decide to use this platform, but that might not necessarily be a bad thing.
With GoDaddy, it's not unrealistic to expect to get online within a couple of hours. There's a neat range of tutorials that you can take advantage of if you run into problems, but the chances of this happening are low at best.
The underpowered ecommerce tools will likely bother some users, but you will benefit from a free domain, 24/7 support, a free SSL certificate, and unmetered storage with all but the cheapest plan. Our full GoDaddy review provides further details on the service, while you can also read our step-by-step guide on how to build a website with GoDaddy.
Image 1 of 5
Image 2 of 5
Image 3 of 5
Image 4 of 5
Image 5 of 5
Although it it's known more as a plugin, Elementor is one of the most powerful WordPress website builders for those using WordPress.org. In short, it provides access to an intuitive drag-and-drop editor, rather than the less intuitive native WordPress editor.
With Elementor, you can put together your new WordPress website without any coding whatsoever. There are numerous third-party integrations that you can take advantage of, along with a neat free plan that provides access to the basics.
Note, though, that you will need to sign up for a separate web hosting account before you can harness the full power of the Elementor builder. You will also need to purchase a separate domain name before you can publish your site. Read our Elementor review to learn more about the builder, and find out more about WordPress in our detailed WordPress review.
Image 1 of 5
Image 2 of 5
Image 3 of 5
Image 4 of 5
Image 5 of 5
Like the GoDaddy website builder, Zyro is designed for those who want to build a simple site without spending too much time or money. It doesn't have a free forever plan, but its paid plans are up there with the most affordable we've seen.
Start your website with one of the more than 150 templates, add your own content, and hit the publish button. There are also a number of AI tools available, including an AI writer, a brand name generator, and a logo maker. These provide an affordable, straightforward way for new users to save time and effort when building their site.
You can sell products through your Zyro website, but keep in mind that the ecommerce tools are basic at best. The blogging tools are decent, though, and all users will benefit from 24/7 customer support. To find out more, read our comprehensive Zyro review, and our interview with Zyro CEO Giedrius Zakaitis.
Image 1 of 5
Image 2 of 5
Image 3 of 5
Image 4 of 5
Image 5 of 5
Weebly sits alongside Wix as one of the world's most popular website builders, and it's easy to see why. It boasts a great selection of professionally designed templates, as well as some of the best ecommerce tools available.
The online store features are provided through payment giant Square, which should give you confidence in their reliability and usefulness. Noteworthy features here include advanced site stats, search engine optimization (SEO) tools, customizable email templates, and full inventory management tools.
One noteworthy downside is Weebly's somewhat limited editor, which constrains you to pre-coded element positions. You can still drag elements to reorder them, but you certainly won't benefit from the pixel-perfect editing that some platforms offer.
Read our longform Weebly review to learn more about the website builder, and our comparison pitting Wix vs Squarespace vs Weebly. To find out more about Square, read our interview with ecommerce product lead Katie Miller, who discusses recent successes and the future of online activity for businesses.
Image 1 of 5
Image 2 of 5
Image 3 of 5
Image 4 of 5
Image 5 of 5
The 1&1 IONOS MyWebsite website builder is an affordable, beginner-friendly builder that's backed by a great selection of templates and the power of Europe's largest hosting provider.
It comes with a range of great features, including one of the best template libraries we've seen. Here, you will find designs for virtually any type of website, including portfolios, ecommerce stores, and simple blogs.
In addition, you will have access to a range of stock photos that you can use to make your new website stand out from the crowd. There are numerous SEO and other marketing tools, and the blog manager is one of the best we've seen. The editor is also excellent, boasting an intuitive yet powerful interface.
On the downside, there's no free forever plan or free trial, but with prices starting at just $5 a month, this is a relatively minor flaw. Read our 1&1 IONOS MyWebsite review to find out more.
Image 1 of 5
Image 2 of 5
Image 3 of 5
Image 4 of 5
Image 5 of 5
Constant Contact is known as one of the world's most powerful email marketing platforms. However, it also comes with a neat little website builder, which you can access for just $10 a month. This makes it a great option for those who plan to focus on email marketing as a major part of their overall marketing strategy.
One particularly noteworthy feature here is Constant Contact's AI-powered builder. To take advantage of this, simply answer a few basic questions, and then the platform will deliver a custom template based on your needs. Edit this, add your own content, and hit the publish button to get online in record time.
On the downside, Constant Contact doesn't offer a free domain with its website builder plans. The editor is far from the most powerful we've seen, and the free plan lets you try the builder, but doesn't let you publish your site. Learn more about this website builder by reading our full Constant Contact review.
---
What is a website builder?
A website builder helps you create a site, whatever your level of experience. Ranging from simple platforms to powerful editors, they're equipped with a drag-and-drop editor, a template library, and additional tools.
What's the difference between website builders and web hosting?
Website builders offer all-in-one site creation, usually including hosting, technical management, and everything else needed to set up a new site in plans. This means that you'll be able to focus on designing your site and adding quality content to it.
Web hosting stores your files and data on a host's servers, and delivers them to visitors when they load the site. You'll need to use a CMS like WordPress to create and manage your site if you take this route. It's generally a little more difficult, and is less attractive for absolute beginners.
WordPress vs website builders: what's the difference?
WordPress and website builders help design, create, and publish a new site. However, they have a lot of differences: for one, builders offer all-in-one site creation solutions, with technical management, hosting, security, and often a domain included.
This means all you need worry about is designing and maintaining the site. WordPress can't be used without a third-party web host, and is an open-source CMS designed to help you create and manage your own site. However, it provides more technical freedom and control over every aspect.
In general, you should use a website builder if you're thinking about creating your own site. Most require no coding knowledge, are ideal for beginners, and offer the fastest option, making them a great choice if you want to spend less time and money.
What's the best cheap website builder available?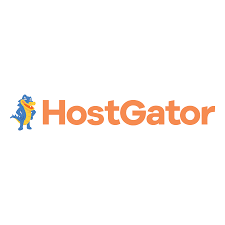 Our number-one cheap website builder is HostGator's Gator Builder, which offers subscriptions starting from just $3.84 a month. This entry-level package gets you access to the platform's powerful drag-and-drop editor, along with a free domain, a free SSL certificate, and basic online store tools.
Free website builders vs paid website builders: what's best?
How much does it cost to build a website? Prices can range from a few dollars to over $50 a month, and will depend on your needs: expect to pay more for decent ecommerce and business tools.
In comparing free website builders vs paid, it's worth noting that free builders can be useful, but only in certain cases. You can build a website for free via trials or free plans, but even the best free builders come with limitations like branded subdomains, advertising, and heavily restricted bandwidth and storage.
They usually aren't the best option for business or commercial sites, or for anything beyond small personal projects. However, they're a great way to test a platform before committing.
What is a good free website builder?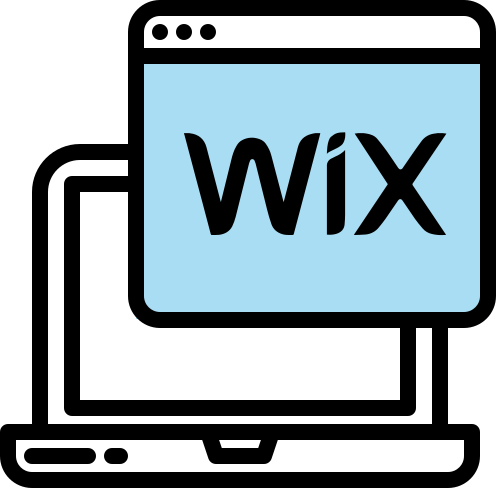 Wix is the best option if you're looking for a free website builder, as the full website builder is included. Remember however that you will be constrained by very limited storage and bandwidth, and will have to have a branded Wix domain and advertising on your site.
How we review the best website builders
In our review process for the best website builders, we make sure to test the site builder and editor out with our own custom websites. That way, we can find out for you where these tools sit on the user experience scale, between overly simple or too complex.
We also test site uptime and response times, because these are key to performance, and any issues might cost you dearly down the line. Additionally, we explore features and trial customer support responsiveness, and establish pricing details, as some initial term costs can increase later on.
How to choose from the best website builders

Choosing one of the best website builders can be tough. Plan your site's intended purpose, look, and budget, and consider the specific nature of your business. Research the best options, and take advantage of free forever plans and trials to test different services.
Builders are generally aimed at beginners, and are quite easy to use. GoDaddy, Constant Contact, and Weebly are excellent for those wanting to get online fast; while Squarespace and Wix offer more design flexibility, but are more complex.
Even with more complicated builders, starting a new site is still straightforward: select a template, personalize the design, and add content. Pay attention to tools included: for example, look for strong ecommerce support for an online store, or templates available for a portfolio site.
Most include some form of online store functionality, but use Shopify, Squarespace, or Weebly if you want an online store with top-level ecommerce tools. Bear after-sales support in mind, especially if less technically-minded: look for live chat and phone support.
Finally, most top builders have strong features alongside simple editors, so don't compromise on quality for ease of use.
Learn more about the best website builders
We've created further step-by-step guides, covering how to build a website from scratch, an ecommerce website, and a website with WordPress. If you're looking to build a small business website, read our insights into the top tools needed, what we consider the foundations, and why you need one.