GDPR: What's new
GDPR - latest statistics
- Less than two thirds (59 per cent) of UK businesses are aware of the implications GDPR will have on their organisation. Roughly three quarters (73 per cent) felt prepared to meet the obligations when it comes to documents and print management ()
- Just six per cent of UK businesses have prioritised GDPR, compared to 30 per cent in France and 25 per cent in Benelux ()
- 20 per cent of EU businesses admit they haven't started preparing for GDPR yet. More than half (52 per cent) of EU businesses don't know what the impact of GDPR on their organisation will be ()
16/11 - NEWS - Only a fifth of UK large businesses are ready for GDPR - Survey reveals many big companies are nowhere near ready for the May 25th deadline...
14/11 - FEATURE - José Alberto Ruiz/Cornerstone OnDemand - GDPR: Where should HR start? - When the new regulation comes into effect, the HR department will be responsible for the personal data it collects on applicants as well as current employees.
14/11 - NEWS - GDPR could hit UK law firms hard - Majority of firms say they are unprepared for the effects of GDPR, but also need to up cybersecurity protection, CenturyLink study finds...
09/11 - NEWS - IBM gives clients new control over data as GDPR approaches - Company boosts data control processes at its Frankfurt data centre...
08/11 - FEATURE - Louise Boyd/Me Learning - E-Learning company helps UK businesses prepare for GDPR - Is your organisation ready for the upcoming regulation?
07/11 - NEWS - Confusion reigns supreme as GDPR draws closer - Trend Micro report throws doubt on security preparedness for many companies as GDPR deadline approaches...
07/11 - FEATURE - Jon Wrennall/Advanced - GDPR: One in four organisations are still unprepared – are you? - By taking action to prepare for GDPR today, your organisation will prevent potential financial and regulatory consequences...
06/11 - NEWS - In-house lawyers urged to 'get to grips' with GDPR - GDPR is coming into force in roughly half a year, but many companies still aren't prepared...
06/11 - FEATURE - Romy Hughes/Brightman - How do you create a GDPR culture? - How do you ensure your people don't simply work around it and risk landing your organisation with a massive fine?
03/11 - FEATURE - Oliver Wells/Sophos - Teaching the teachers: The importance of online security ahead of GDPR - Schools must implement better security measures to protect their staff and students from cybercrime...
02/11 - FEATURE - Vijay Pawar/MobileIron - Heading off the spectre of GDPR compliance with secure BYOD - With GDPR just months away, locking down data in apps accessing cloud services and securing mobile devices has never been more pressing...
02/11 - FEATURE - Jed Grant/Peer Mountain - Could a radically different approach to GDPR compliance be enabled by blockchain? - A decentralized system of trust based on blockchain technology could allow customers to control their own personal data...
02/11 - FEATURE - Rajesh Patel/Buffalo Europe - SMEs: GDPR is heading your way, are you compliant? - Why the emergence of two distinct approaches to GDPR compliance and argues that small and medium-sized businesses need to get ahead of the game if they want to avoid paying a high price...
02/11 - FEATURE - Corey Nachreiner/WatchGuard - Global confusion still surrounds GDPR compliance - A look a the worldwide confusion and lack of preparation in the face of looming GDPR deadline...
01/11 - FEATURE - Peter Boyle/Burning Tree - Get GDPR Ready - What you need to know? - Time is running out to ensure your orgranisation is prepared for the upcoming regulation...
31/10 - FEATURE - Emil Eifrem/Neo4j - Data connections can take the complexity out of GDPR - Graph database technology is the answer to smoothing the path in dealing with the upcoming changes that will have a big impact on business...
30/10 - FEATURE - Mike Wake/SAS UK & Ireland - GDPR: The consumer affect - As the regulation moves ever closer, it is now on the consumer to take advantage of the opportunities available to them...
30/10 - FEATURE - Neal Thoms/Fasthosts - Getting your business ready for the GDPR - Preparing for the upcoming regulation should be a top priority for every organisation...
25/10 - FEATURE - Todd Ruback/Evidon - Why IT departments must lead the GDPR charge - Organisations will give the control of personal data back to the people under the new regulation...
25/10 - NEWS - DataIQ - Why GDPR could be the catalyst for change that your business needs - DataIQ CEO Adrian Gregory warns that whilst data can be your friend, it needs careful regulation to ensure your business stays protected...
25/10 - NEWS - BlackBerry wants to help your business survive GDPR - New BlackBerry Cybersecurity Consulting services aim to help businesses tackle the challenges of getting ready for GDPR...
24/10 - NEWS - GDPR has businesses worried about cloud services - More than nine in ten (93 per cent) of companies worry about storing their data in the cloud, once GDPR kicks in...
24/10 - FEATURE - David Mackay/Ness Digital Engineering - Technology and GDPR: Is your platform ready? - There are several common challenges arising from GDPR that companies should consider when it comes to making their technology platforms GDPR compliant...
24/10 - FEATURE - Alister Esam/eShare - Board level transparency, GDPR and the need for a lasting compliance framework - With Brexit as a backdrop, in many ways GDPR has come at the worst time...
23/10 - FEATURE - Stephan Romeder/Magic Software Enterprises - GDPR compliance - Systems integration is a good place to start - Companies need to ensure a framework is established to monitor, review and asses the data processing procedures with all necessary safeguards...
19/10 - NEWS - 'One in seven' companies are still unprepared for GDPR - With only seven months before General Data Protection Regulation kicks in, many companies still aren't ready for the new rules...
18/10 - FEATURE - Maya Nix - GDPR – a small word with a potential BIG impact on your start-up - If you haven't been following the buzz and think it's irrelevant to your start-up, think again...
11/10 - FEATURE - Mark Gaydos/Nlyte Software - GDPR and data centre management - With the deadline for enforcement occurring in only seven months' time, the General Data Protection Regulation (GDPR) is set to overhaul the way companies manage customer data from the European Union...
29/09 - FEATURE - Liviu Arsene/Bitdefender - GDPR regulations still raising serious concerns to UK companies - Organisations should view GDPR as a set of security best practices and not as just another legislative barrier to overcome...
29/09 - FEATURE - Ian Smith/Invu - GDPR and the ethical use of data - How GDPR will promote a more ethical use of data among businesses, and outlines the penalties facing those which fail to comply...
29/09 - FEATURE - Patrick Kerpan/Cohesive Networks - Why comply? Europe's GDPR, UK's Data Protection Bill and your enterprise - There are new legal frameworks for data protection being enacted in the UK and across Europe that impact every multinational company...
28/09 - FEATURE - Dominic Johnstone/Crown Records Management - Britain's hidden culture of keeping data breaches secret is a big concern ahead of GDPR - Having a clear data protection and information management programme in place are key to dealing with a breach in a timely manner...
26/09 - FEATURE - Rob Coleman/CA Technologies - Fuelling compliance as the deadline for GDPR looms - The May 2018 deadline is quickly approaching and organisations must prepare accordingly for the upcoming regulation...
21/09 - FEATURE - Luther Martin/Micro Focus - GDPR compliance in legacy environments - Format-preserving encryption allows organisations to protect customer data while using pseudonymization...
19/09 - NEWS - London's SMBs 'clueless' about GDPR - Almost half a million SMBs have no idea what's coming next May, report claims...
18/09 - NEWS: Business cloud services a long way from GDPR compliance - Standardisation processes are underway, but it's far from a done job, Netskope report warns...
18/09 - FEATURE - Sarah Hooper/Amaze One - GDPR - An opportunity for business clad in regulatory clothing - The upcoming regulation could encourage cooperation and collaboration between the multiple parties that come together to serve customers...
15/09 - FEATURE - Graham Jarvis - Banking and financial Services: New tech solves GDPR - Looming on the horizon for failing to comply is a dark cloud of significant financial penalties...
13/09 - NEWS: Third of global businesses not sure if they comply with GDPR - A quarter of UK businesses are facing issues when looking to prepare for the new regulations, according to WatchGuard Technologies...
07/09 - NEWS: UK businesses clueless if they're compliant with GDPR - GDPR is less than a year away and UK organisations still don't know who owns the data they create...
01/09 - FEATURE - Ian Daly/Plan B Disaster Recovery - GDPR and disaster recovery compliance – who does the buck stop with? - Disaster Recovery is a prime function that needs to be carefully addressed with regards to GDPR compliance...
31/08 - FEATURE - Brian Rutledge/Spanning - GDPR in the age of SaaS: One SaaS vendor's journey to compliance - With the deadline for GDPR looming, now is the time for organisations to prepare for the upcoming regulation...
31/08 - FEATURE - Dominik Birgelen/one click AG - What you need to know about GDPR - There's now less than a year before GDPR kicks in, but how will it impact technology companies and more importantly their clients...
25/08 - NEWS - UK executives are clueless about GDPR - One in five executives have no idea about GDPR and the effect it will have on their business, according to study...
17/08 - NEWS - Beware the GDPR cowboys - Companies are being caught out by suppliers over-promising on their GDPR expertise, study warns...
15/08 - NEWS - Rackspace PDP looks to get rid of GDPR regulation headaches - Privacy and Data Protection service offers businesses help in preparing for data legislation such as GDPR...
15/08 - FEATURE - John Shaw/Sophos - Taking stock of GDPR: How ready are we? - Properly implementing a data security policy will help your organisation prepare for the upcoming regulation...
14/08 - FEATURE - José Casinha/OutSystems - Challenges of GDPR for cloud service providers - Organisations must take the time to assess that their CSPs are compliant with GDPR before the deadline...
14/08 - FEATURE - Christy Haragan/MarkLogic - GDPR and the art of consent management - The GDPR requires firms to demonstrate that they have taken all reasonable actions with regard to compliance...
14/08 - FEATURE - Bart Willemsen/Gartner - Key priorities to prepare for EU GDPR - Is your organisation prepared for the upcoming regulation?
11/08 - FEATURE - Adrian Barrett/Exonar - Most UK businesses on track for GDPR compliance, but roadblocks remain for some - With less than a year until the implementation of the GDPR, Exonar surveyed the data protection and wider IT community...
09/08 - FEATURE - Anthony Di Bello/Guidance Software - 5 Things you should be doing now to prepare for GDPR compliance - With the upcoming regulation set to go into effect in May 2018, now is the time to prepare accordingly...
09/08 - FEATURE - Darron Gibbard/Qualys - GDPR – Why it's more than an IT issue - Implementing the correct procedures to comply with GDPR will affect every level of an organisation...
08/08 - FEATURE - James Wickes/Cloudview - Watching the Watchers: Why the CCTV sector needs GDPR - The upcoming regulation could help the sector move into secure cloud data storage and improve data security on cameras...
07/08 - FEATURE - Dr Guy Bunker/Clearswift - The GDPR: The Raison D'être behind the new regulation - Complying with the upcoming regulation may be difficult for organisations now but it will solve problems in the long run...
03/08 - FEATURE - Greg Day/Palo Alton Networks - Four ways to prepare for next year's EU GDPR legislation - There are several ways in which businesses can prepare themselves ahead of May 2018 - here's what you need to know...
27/07 - FEATURE - Simon Moffatt/ForgeRock - Why a Data Privacy Officer isn't the solution for GDPR - Applying a customer identity and access management platform to your organisation could better prepare your business for GDPR...
26/07 - FEATURE - Marta Ienco/GSMA - PSD2 and GDPR: Protecting our personal data - By developing GDPR and PSD2, the EU hopes to actively enforce data protection rules and develop a fairer platform for data protection that supports consumers and businesses alike....
25/07 - NEWS - Businesses mistakenly think they're in compliance with GDPR - Veritas report says many companies believe they are up to scratch when it comes to GDPR...
21/07 - FEATURE - Sean Hanford/bluesource - GDPR survival guide - All you need to know about the nature and scope of the Data Protection Regulation reforms, the cross-business challenges they represent and how best to address them...
19/07 - FEATURE: Aaron P. Simpson & Adam Smith/Hunton and Williams - The UK's commitment to the GDPR - Here are four key areas that organisations should consider when establishing their compliance programmes in preparation for GDPR...
19/07 - FEATURE: Eddie Ginja/KYOCERA Document Solutions - Are printers your biggest GDPR blind spot? - Since it was first proposed in 2012, the EU's GDPR has been in and out of the headlines. But now, with under a year until it becomes a reality, for organisations of any size, the countdown really is on - and you can't opt out, ignore it or claim ignorance...
12/07 - FEATURE: Ravi Pather/eperi GmbH - Reducing scope of GDPR is one way to avoid fines - Organisations must not forget that if they first and foremost secure the data that goes into the cloud through encryption or tokenisation and remain in control of the encryption keys, the scope of GDPR can be significantly reduced...
10/07 - FEATURE: Christopher Glynn/ECS - Countdown to GDPR: Seven steps to compliance - A staggering 25 per cent of businesses are purportedly still not aware of the EU GDPR, but here are seven steps to start your compliance journey today...
10/07 - NEWS: As time ticks away, GDPR awareness stands still - Businesses all over the world still don't know how how they'll be affected by GDPR, a new report has found...
10/07 - FEATURE: David Trossell/Bridgeworks - GDPR: Protect your data, recover more quickly - You don't necessarily have to go out to buy new network, storage and IT infrastructure generally to achieve compliance with GDPR...
07/07 - FEATURE: Richard Lack/Gigya - When does no actually mean no? Analysing consent under GDPR - Under GDPR, Consumers will be empowered to say "no" when targeted with irrelevant marketing material. And more importantly, businesses will have to listen....
07/07 - FEATURE: Mark Sangster/eSentire - The GDPR is coming: Are you prepared? - GDPR is a sweeping new EU privacy regulation that has extensive implications for U.S. firms too. Here's how to prepare for it…
05/07 - FEATURE: Thomas Fischer/Digital Guardian - Breaking down the GDPR into a three-step path to compliance - With less than a year to go until the GDPR deadline, businesses struggling with the new legislation can get ahead by adopting a more consistent approach to compliance...
29/06 - NEWS: UK's public sector 'not ready' for GDPR - new findings claim less than two thirds (59 per cent) are aware of the implications GDPR will have on their organisation....
23/06 - NEWS: IBM launches data management tools to help you get ready for GDPR - new services and tools will make it it easier for organisations to comply with GDPR before next year's deadline...
23/06 - NEWS: EU's new privacy rules should be in line with GDPR, telcos warn - upcoming EU rules governing how businesses use data could slow down innovation and growth in the industry...
22/06 - FEATURE: Charlie Mayes/DAV Development - Acting on data protection - New legislation such as GDPR can be extremely daunting, there is good reason why we must ensure that we comply.
16/06 - FEATURE: Brian Rutledge/Spanning - The global impact of GDPR: Prepare now, avoid potential litigation & fines later - GDPR impact on business is proving to be one of the most talked about global regulations to-date, related to data governance and data privacy...
15/06 - FEATURE: John Morrell, Datameer - Governing big data analytics for GDPR compliance - GDPR changes the way entire organisations interact with personal data, and thus big data analytics. But more than that, it offers an opportunity for enterprises to change the way they approach governance capabilities…
For all our GDPR stories, click here.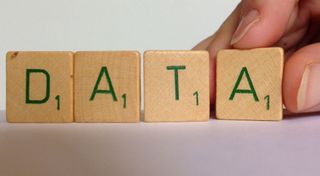 What is GDPR?
The General Data Protection Regulation, or GDPR, is one of the most important pieces of legislation ever passed for IT departments.
Approved by the European Union in April 2016 and set to come into force in the UK on May 25th, 2018, GDPR is hugely significant for businesses of all sizes as it will greatly affect how they gather, store, and look after their data.
The key tenets of GDPR concern the privacy rights of everyday users and the data they create online, and look to bring together several existing laws and regulations to harmonise rulings across the European Union.
Under GDPR, companies will also have to be more up front when collecting the personal data of customers - meaning consent will need to be explicitly given, as well as the gatherers needing to detail the exact purpose that this data will be used for.
This personal data will also need to be encrypted by default as part of a process known as pseudonymisation, meaning that it cannot be linked to a specific person without being accompanied by extra information.
Personal data applies to a wide range of information - effectively anything that could be used to directly or indirectly identify a person online. This could include names, email addresses, images, bank details, posts on social networking websites, medical information, or even a computer IP address.
Users will also have the right to know exactly what details a company or organisation holds about them, and also request that any of this information be deleted if they feel their rights to privacy are being infringed as part of the new "right to erasure".
Companies that suffer data breaches, whether accidental or as part of a cyber-attack, will need to disclose this event to the relevant within 72 hours of it happening - although there is no requirement to notify users unless instructed.
Any organisation found to not be conforming to the new regulation after the May 25th deadline could face heavy fines, equivalent to four per cent of annual global turnover, or €20 million - whichever is greater.
GDPR FAQs
What does GDPR stand for?
GDPR stands for General Data Protection Regulation, also officially known as EU Regulation 2016/679.
Does GDPR replace the DPA?
Yes, GDPR will replace the UK's existing Data Protection Act, which was first drawn up in 1984.
GDPR is also designed to replace the Data Protection Directive, which initially came into force in 1995, as the EU looks to bring together different regulations and legislation across the continent.
When will GDPR come into force?
GDPR will become enforceable from 25 May 2018, following a two-year transition period.
Being a regulation rather than a directive, GDPR doesn't require enabling laws to be passed by member states.
Why is GDPR important?
GDPR is the largest and most comprehensive piece of data regulation ever passed by the European Union, and as mentioned, seeks to unify several pre-existing pieces of legislation.
Because data protection concerns stretch across national boundaries, the introduction of GDPR seeks not just to regulate data within the EU. It seeks to extend EU data protection law to any organisation holding information on EU citizens, even if that organisation is based outside the EU.
For businesses, GDPR means keeping a much tighter rein on the data they possess, and should also improve security awareness and protection levels for many. It also affects how companies collect and hold data on individuals such as customers, and governs the export of personal data beyond the EU's boundaries.
For consumers, GDPR gives them much more clearly defined privacy protection when online. Companies will now have to give explicit notice when asking for personal information, and what they use these details for. Under GDPR, consumers also get a "right to erasure", which is a step up from the current "right to be forgotten", meaning they can apply to have information about them publish online removed.
Who does GDPR apply to? Is my business affected by GDPR?
Short answer - yes. If you are a business that deals with online data in any way, you will need to comply with GDPR before next year's deadline.
As mentioned before, if you fail to bring your organisation up to speed before May 25th, 2018, the EU rules state that you can be fined up to four per cent of annual global turnover, or €20 Million - whichever is greater.
Businesses will need to be able to demonstrate that they comply with the principles. To do this they'll need to have documentation in place that shows how they're processing data, they may also need to appoint a data protection officer.
Will GDPR apply after Brexit?
The UK's decision to leave the European Union had thrown GDPR regulation into doubt, as a so-called Brexit would mean the country is no longer part of the EU, and so would not be covered by the ruling - unless it chooses to do so.
The UK Government has indicated it will look to introduce legislation equivalent to GDPR following Brexit - although there has been no official confirmation on exactly what this will be just yet.
For the moment, the EU states that, if you process data about individuals in the context of selling goods or services to citizens in other EU countries then you will need to comply with the GDPR irrespective as to whether or not the UK retains the GDPR post-Brexit.
If your business operations are solely contained to the UK, the position is more unclear, as it will depend on what decision the UK government takes in the coming months.
If you are based outside of the European Union, your business could well still need to comply with GDPR. The EU states that the rules will apply to all companies processing and holding the personal data of data subjects residing in the European Union, regardless of the company's location.
Is GDPR retrospective?
No - the European Union adopted the two-year transition period in order to provide businesses with the time needed to ensure they are up to speed with GDPR.
GDPR Resources
- EU GDPR website - a central repository for everything you need to know about GDPR
- EU GDPR FAQs - answers to some of the most pressing GDPR questions
- ICO overview of GDPR - guidance for UK businesses on what GDPR is